ISO Consultancy
Green World is the one-stop, fast, effective and economical certification solution in the global market. We offer certification documentation, system awareness, auditor training, and system implementation consultancy solutions. We offer a full range of ISO certification consultancy services geared toward helping small, medium and large businesses and organizations achieve competitiveness, certifications and compliance with international systems and regulations.
ISO Consultancy Services
Extensive portfolio of delivering ISO consultancy services by prepping clients towards meeting the regulatory and confirmatory requirements of the ISO certification they are looking to attain.
Our consultant's wealth of knowledge and expertise means we can offer ISO consultancy for a wide range of certifications; some examples include:
ISO 9001:2016 Quality Management

ISO 14001:2018 Environmental Management System

ISO 45001:2018 Occupational Health and Safety

ISO 31000:2018 Risk Management

ISO 50001:2018 Energy Management System

ISO 22000:2018 Food Safety Management

ISO 20000:2018 Information Technology – Service Management

ISO 27001:2013 Information Security Management systems

ISO 18295:2017 Customer Contact Centers

ISO 21001:2018 Educational Organizations

ISO 22301:2012 Societal Security

ISO 37001:2016 Anti-Bribery Management

ISO 29993:2017 Learning Services Outside Formal Education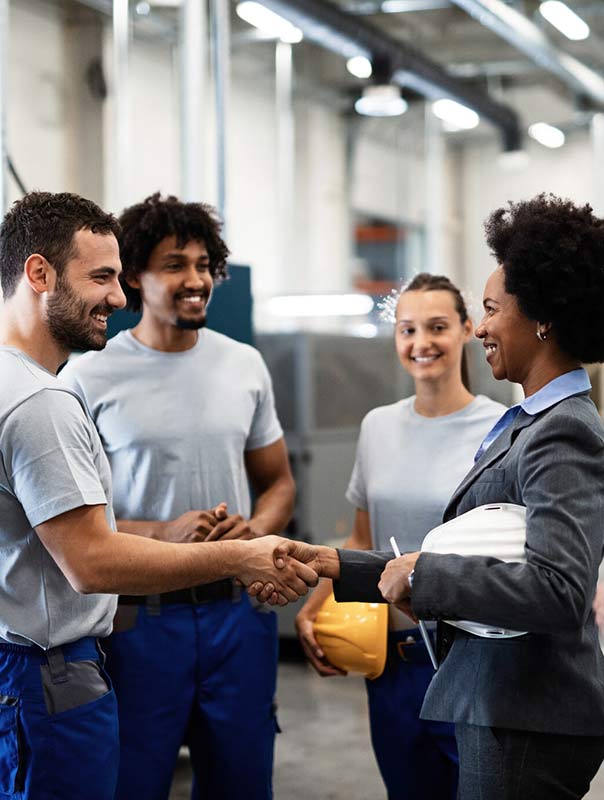 Other ISO Certification Consultancy Services
Considering the challenges virtual training has, Mr. Varun really excelled at keeping everyone engaged, without causing fatigue. This class was still effective and very informative. Trainer was excellent, well informed, engaging, patient, and even funny at times.
Manager – IHM and Consultancy Division
Green world have shown absolute professionalism in providing end-to-end solution by providing qualified HSE manpower for our shutdown and maintenance projects and ensured that business continuity is maintained in the most critical time. A delight to work with such a wonderful team. All the very best.
EHS Specialist – SIEMENS LLC, Dubai, UAE
It is always a pleasure for Vanderlande to work and get associated with Green World Group. The team is extremely supportive and has always catered to all the training requirements of Vanderlande. Green World Group is very reliable and ensures to provide excellent quality of trainings with highly qualified trainers. We are truly happy to be associated with GWG.
Sr. Lead- Learning and Development, Team HR Vanderlande
Our recent projects
Our recent projects
Green World has now evolved into a strategic market player for staffing solutions on turnkey HSE projects across MENA and Pan-India. Our HSE culture is built on trust, service delivery, and safeguarding the well-being of our people, communities, and environment.
Need to know more?
Call Us
We are committed to understanding the needs of our clients and offering appropriate solutions with high quality delivery. We believe that effective and proportionate management of Health Safety & the Environment can lead to significant business benefits as well as being the right thing to do