Dust and Air Quality Monitoring
Green World is an independent assessment consultancy specializing in expert dust and air quality monitoring, emissions, and odor issues in diverse industrial sectors. We offer workable solutions that cover baseline surveys, dispersion modelling, local air quality management, and monitoring, occupation air monitoring surveys, construction management, complaint investigation, small and large-scale continuous monitoring strategies, technical reporting, and operational and asset management.
Green World's air quality consultants provide expert dust and air quality services to a wide range of sectors including assessments and management plans of dust, air quality, odour and transport.
The scope for Ambient Air Quality Monitoring is huge and may be driven by numerous factors inside and outside of regulation. Projects may vary in size, duration or nature. We are experienced in meeting and tackling complex challenges through Frisbee & Directional Dust Gauge Analyses applicable for straightforward dust measurements and skillful at mitigating the risks for more complex projects via High Volume Samplers for chemical species. Our Air Quality Monitoring consultants have high expertise and are capable of conducting regular reviews and offer guidance for a varied mix of commissions from the land development, commercial, infrastructure, industrial, energy, and utility sectors.
Green World Group can assure you of the highest possible level of service around. Our knowledgeable technicians have gained extensive experience in the field and currently service several high-profile customers with our Ambient Air Quality Monitoring services.
Contact one of our Green World Group Occupational Health & Safety Consultants for more information. Please visit our Contact Page.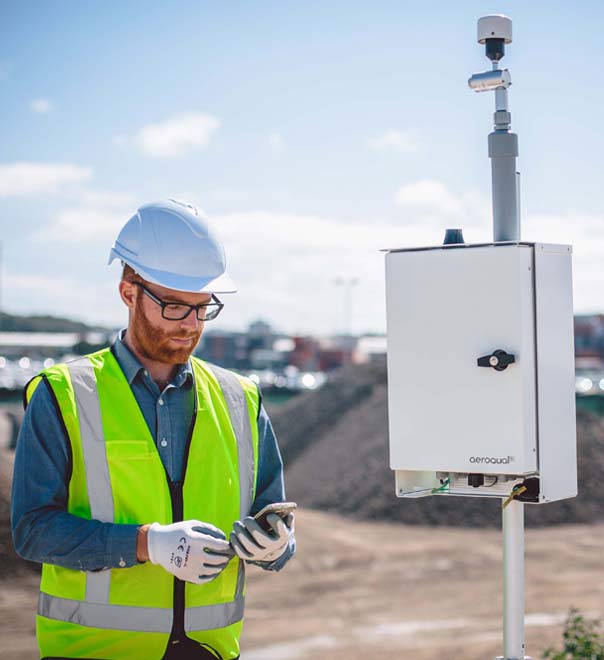 Considering the challenges virtual training has, Mr. Varun really excelled at keeping everyone engaged, without causing fatigue. This class was still effective and very informative. Trainer was excellent, well informed, engaging, patient, and even funny at times.
Manager – IHM and Consultancy Division
Green world have shown absolute professionalism in providing end-to-end solution by providing qualified HSE manpower for our shutdown and maintenance projects and ensured that business continuity is maintained in the most critical time. A delight to work with such a wonderful team. All the very best.
EHS Specialist – SIEMENS LLC, Dubai, UAE
It is essential to work with the right people for the right job and Green World has been instrumental for us to attain the certification in ISO 45001:2018. They certainly know their way to ensure that clients like us are able to meet regulatory requirements and achieve our corporate objectives.
Site Manager – G.D Technical Center Middle East (FZE), Sharjah, UAE
Our recent projects
Our recent projects
Green World has now evolved into a strategic market player for staffing solutions on turnkey HSE projects across MENA and Pan-India. Our HSE culture is built on trust, service delivery, and safeguarding the well-being of our people, communities, and environment.
Need to know more?
Call Us
We are committed to understanding the needs of our clients and offering appropriate solutions with high quality delivery. We believe that effective and proportionate management of Health Safety & the Environment can lead to significant business benefits as well as being the right thing to do