Occupational Noise Monitoring
Since the beginning of the industry, occupational noise has posed a concern. Every employer must evaluate the hazards that workplace noise exposure poses to the health and safety of its employees. With qualified expert consultants, The Green World Group can conduct occupational noise exposure monitoring. We provide an action plan to reduce noise exposure as per the Control of Noise at Work Regulations 2005.
Who needs Occupational Noise Monitoring?
Does your workplace have intrusive noise? (Does it sound like a busy street/ a packed restaurant/ a vacuum cleaner?)

Do you work in a noisy profession? (Do you work in a construction/ woodworking/ fabrication industry?)

Do your employees need to raise their voices to have a normal discussion from 2 metres away?

Do your employees utilise loud powered equipment or machinery for more than 30 minutes each day?

Are there impact noises in your workplace? (Do you hear hammering/ pneumatic impact tools?)
If any of these are true, you need to make an estimate of your employees' exposure to noise and compare it with the exposure action and limit values. A workplace noise survey from Green World Group can be helpful in this situation.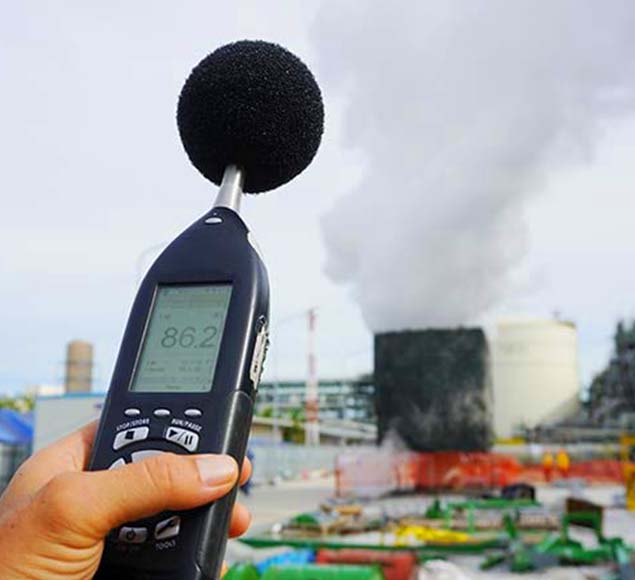 What are the benefits of Workplace Noise Surveys to employees?
Ensure compliance with The Control of Noise at Work Regulations 2005.

Identify the source of the noise.

Prevent possible penalties and legal action.

Receive guidance on how to control and reduce noise in your workplace.

Decide which situations/tasks call for the use of hearing protection.

Choosing the appropriate hearing protection.

Make noise levels in the workplace lower so that employees can talk and hear alarms more easily.

Ensure health and safety of workers preventing hearing loss and tinnitus.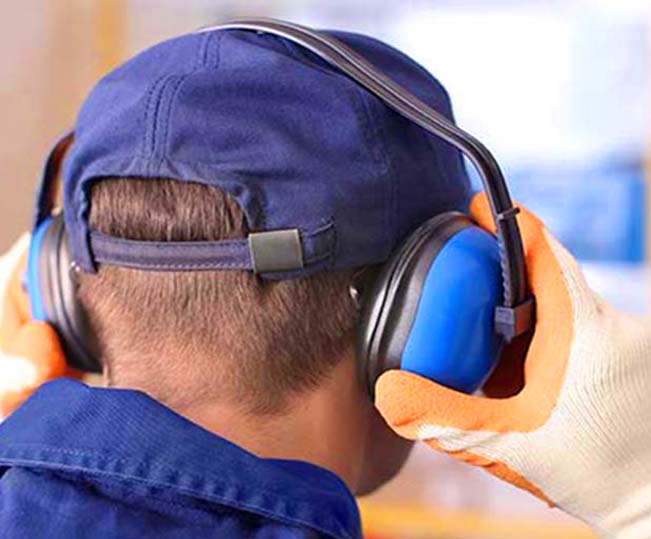 Why Is Occupational Noise Monitoring So Important to workers?
When noise obstructs communication, it poses a serious safety risk, making it difficult to hear warnings.

Regular exposure to noise at work can lead to noise-induced hearing loss and tinnitus (permanent ringing in the ears).

Exposure to noise in workplace affects worker's physical and mental health.

The worker might eventually become unaware of potential hazards in both residential and industrial settings.

The worker may experience disturbed sleep and other acoustic stress symptoms.
At 85 dB (daily or weekly average exposure), employers are required to offer hearing protection and hearing protection zones.
At 80 dB (daily or weekly average exposure), employers are required to assess the danger to employees' health and provide them with information and training.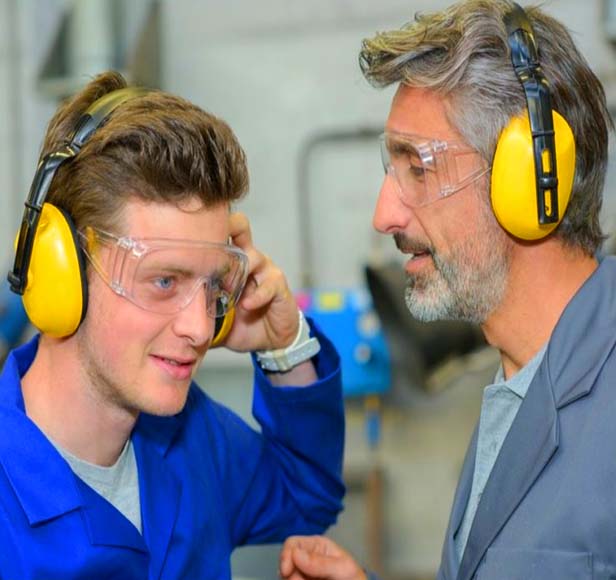 How does Green World conduct Noise Survey?
Our Occupational Hygiene Consultant will visit your site.

A workplace noise survey will be conducted.

Using personal dosemeters worn by your employees and handheld sound level meters, our consultant will gather your noise exposure data.

Our consultant will also observe your staff and gather information on work practices.

After data interpretation, Green World advises you on your current level of compliance.

Green World then recommends tailored solutions on how to control noise at your workplace.

Green World also offers guidance on selecting suitable hearing protection.
Considering the challenges virtual training has, Mr. Varun really excelled at keeping everyone engaged, without causing fatigue. This class was still effective and very informative. Trainer was excellent, well informed, engaging, patient, and even funny at times.
Manager – IHM and Consultancy Division
Green world have shown absolute professionalism in providing end-to-end solution by providing qualified HSE manpower for our shutdown and maintenance projects and ensured that business continuity is maintained in the most critical time. A delight to work with such a wonderful team. All the very best.
EHS Specialist – SIEMENS LLC, Dubai, UAE
It is essential to work with the right people for the right job and Green World has been instrumental for us to attain the certification in ISO 45001:2018. They certainly know their way to ensure that clients like us are able to meet regulatory requirements and achieve our corporate objectives.
Site Manager – G.D Technical Center Middle East (FZE), Sharjah, UAE
Our recent projects
Our recent projects
Green World has now evolved into a strategic market player for staffing solutions on turnkey HSE projects across MENA and Pan-India. Our HSE culture is built on trust, service delivery, and safeguarding the well-being of our people, communities, and environment.
Need to know more?
Call Us
We are committed to understanding the needs of our clients and offering appropriate solutions with high quality delivery. We believe that effective and proportionate management of Health Safety & the Environment can lead to significant business benefits as well as being the right thing to do