Green World Group
LOPA / SIL Determination
Another expertise of Green World is conducting of Layers of Protection Analysis (LOPA) risk assessment technique. This is typically the newest methodology useful for defining the needed Safety Integrity Level (SIL) for Safety Instrumented System (SIS) as implied in certain standards (BS EN 61508 and BS EN 61511). Our professionals can team up with you and find out the required and most relevant IPLs (Independent Protection Layers), Identify Safety Instrumented Functions (SIF), and decide on appropriate target SILs for Sis, in order to accomplish SILs, we will validate the proposed or existing designs for SISs, ensure preparing the necessary documentation for the inspection that is going on, functional testing and maintenance of SISs, and will have a review on the current procedures and practices in the Functional Safety Management system for their compliance.
Green World has a team of professional consultants who have proven engineering skills in all matters relating to the approach and determination of appropriate target Safety Integrity Levels (SIL) for Safety Instrumented Functions (SIFs)
LOPA (Layer of Protection Analysis) Studies
A Layer of Protection Analysis (LOPA) Study is a method used in combination with other PHA techniques, specifically, HAZOP for finding out whether there are enough protection layers present against the identified high-risk occurrence or scenario. Moreover, it is also used to make sure countermeasures are taken in order to lessen the severity of the risk. In general, LOPA studies are also beneficial in identifying Safety Integrity Level (SIL) values which are needed for Safety Instrumented Functions (SIF) in Safety Instrumented Systems (SIS) to be in compliance with the IEC 61511 / ISA S84 standards.
Steps involved:
Analysis of Risk: Establish the needed risk reduction

Executing the risk reduction

Evaluating Functional Safety
Safety Integrity Level (SIL)
The Safety Integrity Level (SIL) Study is a formal methodology used to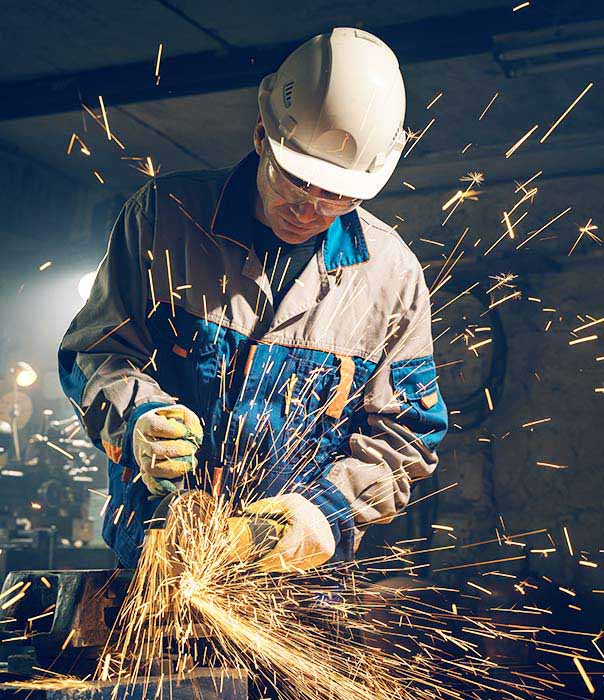 evaluate the diverse levels for identifying the security integrity requirements of the security instrumented functions (SIF) which are to be assigned to the security instrumented systems. Layer of Protection Analysis (LOPA) methodology takes into account protective layers for preventing forestalling and mitigating hazardous occurrences through a concept of essential safe design for avoiding or reducing the outcomes of an unsafe happening.
What are the benefits of conducting SIL Study?
Functional safety is one of the cornerstones of any method plan security strategy for the Process Safety Management (PSM) program. It is therefore of great importance that the life cycle of Safety Instrumented Functions (SIFs), together with specification, design, validation, commissioning, and operation & maintenance, is in accordance with the necessities of the recognized practical safety standard: IEC 61508 or its sector-specific spin-off.
Typically, the SIL Study is categorized into three stages such as
SIL Identification

SIL Validation
Green World Group meets the client's needs on SIL identification along with SIL verification studies through its excellent in-house facility, software, and expertise.
Considering the challenges virtual training has, Mr. Varun really excelled at keeping everyone engaged, without causing fatigue. This class was still effective and very informative. Trainer was excellent, well informed, engaging, patient, and even funny at times.
Manager – IHM and Consultancy Division
Green world have shown absolute professionalism in providing end-to-end solution by providing qualified HSE manpower for our shutdown and maintenance projects and ensured that business continuity is maintained in the most critical time. A delight to work with such a wonderful team. All the very best.
EHS Specialist – SIEMENS LLC, Dubai, UAE
It is essential to work with the right people for the right job and Green World has been instrumental for us to attain the certification in ISO 45001:2018. They certainly know their way to ensure that clients like us are able to meet regulatory requirements and achieve our corporate objectives.
Site Manager – G.D Technical Center Middle East (FZE), Sharjah, UAE
Our recent projects
Our recent projects
Green World has now evolved into a strategic market player for staffing solutions on turnkey HSE projects across MENA and Pan-India. Our HSE culture is built on trust, service delivery, and safeguarding the well-being of our people, communities, and environment.
Need to know more?
Call Us
We are committed to understanding the needs of our clients and offering appropriate solutions with high quality delivery. We believe that effective and proportionate management of Health Safety & the Environment can lead to significant business benefits as well as being the right thing to do