Introduction
Once you have completed NEBOSH National General Certificate in Occupational Health and Safety, a hordes of prospective career opportunities will open for you. As a health and safety professional, the certification will be the first step for you to serve as a full-time HSE professional even though many of you would have been doing similar responsibilities along with other duties albeit without proper professional recognition.
"Brighten your job and career with NEBOSH Certificate"
Some of the possible job titles for those who are holding NEBOSH certificate are:
Health and Safety Advisor

Health and safety Consultant

Health and Safety Officer

Health and Safety Inspector

Health and Safety Auditor

Health and Safety Administrator

Health & Safety Co-Ordinator

Health and Safety Executive

Health and Safety Supervisor

Environment, Health and Safety Manager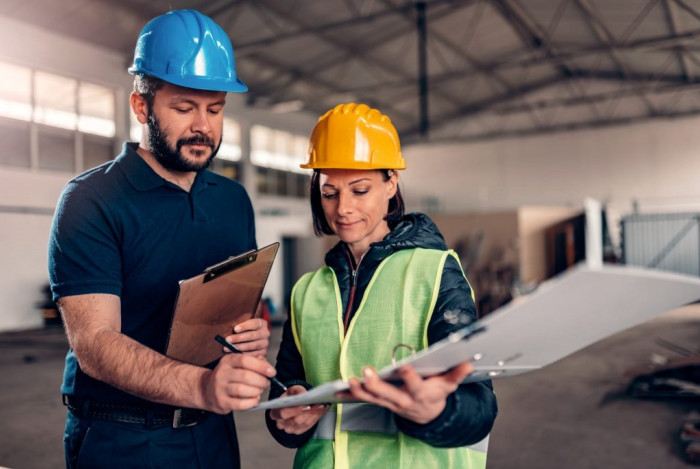 With environment issues taking precedence in all sectors, job opportunities in line with safety and security have also added environment as one of the necessary aspects. Hence the above job titles too can be added with environment with added responsibilities. For health and safety jobs of various types, the job descriptions can vary but the common focus of involvement in managing day to day health and safety performance remains the same in line with safety regulations, practices and strategies.
Safety and health officials take preventive measures in arresting problems from possibilities and find practical solutions if they face any problem. They also make assessments and inspections and create reports and recommendations to the management when something goes wrong.
NEBOSH- a pre-requisite for safety jobs worldwide
Although NEBOSH certification can be pride to have, these days it has become a necessity if candidates want to secure lucrative jobs in safety industry. For example, in 2022 it was found that over 45% of vacancies involving health and safety responsibilities did not give preferences to those candidates who did not have some level of NEBOSH certificate qualification and the trend keeps increasing. So, by 2025, the percentage will tend to be higher. So, NEBOSH certification has become essential for those seeking prospective career in health and safety industry.
Expect good salary boost too!
NEBOSH has analyzed and published its own Jobs Barometer study which states that by holding NEBOSH professional qualification, candidates have experienced a considerable hike in their salary expectations and also those who are already working have got significate increase in their existing salary package. In fact, those who are holding NEBOSH diploma and aiming for high-end jobs have witnessed 16% increase in salary package than those who do not have such qualification.
About Green World Group
Green World Group provides exceptional opportunities for professionals seeking to enhance their careers in the health and safety industry. Over 1700 HSE professionals have been successfully placed by us worldwide, making us the leading HSE institute.
As a gold learning partner of NEBOSH Certifications, The Institute has delivered over 1400 batches of the NEBOSH IGC course, resulting in 46,600 learners registering. With 26,8068 HSE courses offered to learners, GWG has an unbeatable success rate of 74.3% for the NEBOSH IGC examinations.
NEBOSH courses are not the only courses the green world offer and also provide several free courses. Our NEBOSH course packages start at an affordable price of Rs. 17,000/- and come bundled with 2+ HSE free courses, providing exceptional value for professionals looking to enhance their career prospects in the HSE industry.